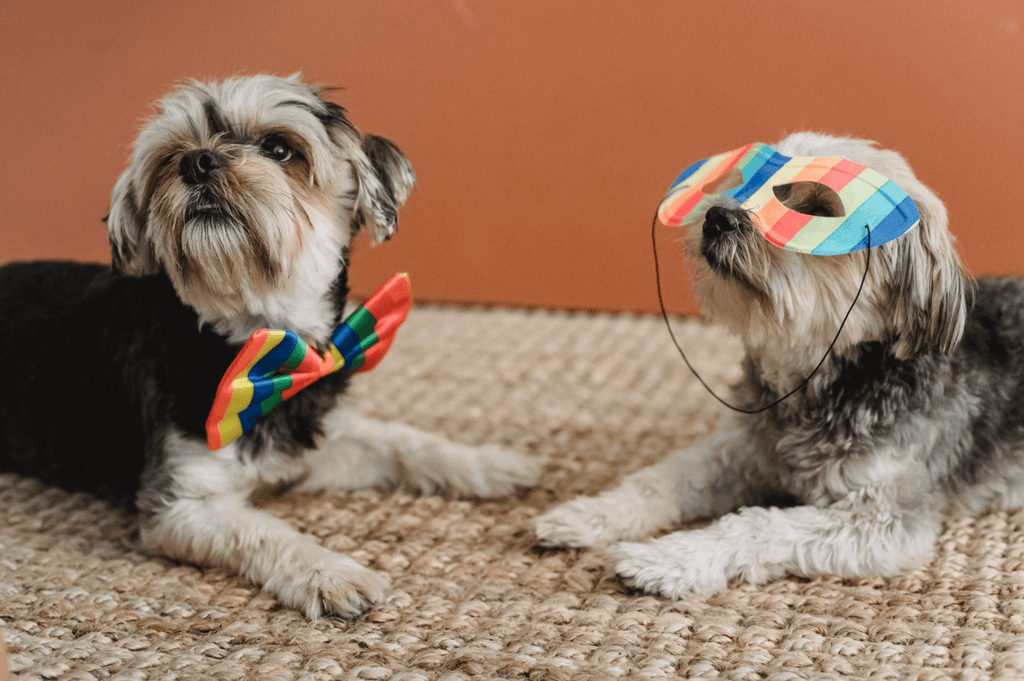 Tomorrow, January 14th, is National Dress Up Your Pet Day! This special day is entirely devoted to tail-wagging fashion and provides you the perfect excuse to show off your pup's wardrobe, themed costumes and all.
Pet parents enjoy dressing up their pooches for a variety of reasons — to keep them warm in the cold weather, help them feel included in special occasions, or, simply, to show some extra love. Some pups, like Tinkerbelle The Dog®, who are used to being in glam all the time, especially revel in a day all about fashion. Tinkerbelle's owner explains of why she enjoys dressing her up:
"Tinkerbelle The Dog is a professional model and actor. So she loves fashion - just like all human models! Tinkerbelle loves the layered look and designer brands. Clothing makes her feel complete, put together and part of her working world."
National Dress Up Your Pet Day was made for fashionistas like Tinkerbelle The Dog®, a professional model and actor.
"In the beginning, dressing her in clothing was my way of keeping Tinkerbelle warm because a 5 pound pup is always cold. Then her professional work began and she is rarely photographed without clothing. Some of her favorites are her red carpet looks made especially for her by Heron Preston, VIP Puppies, Wagwear, Gucci and more! These clothes are couture (one-of-a-kind) and made just for Tinkerbelle! Tinkerbelle has a sassy, diva personality that would not be complete without complementary clothing!" With a closet like that, the Kradle team can't wait to see what Tinkerbelle has planned for tomorrow!
Whatever your reason may be, dressing up your dog in any capacity is always a bonding moment between the two of you. Here are some fun tips for celebrating National Dress Up Your Pet Day with your furry friend:
Costume Up! Halloween doesn't have to be the only day of the year that you dig the costumes out of the closet.
New Clothes! Treat your dog with a new accessory or outfit. Check out these ten adorable dog clothing brands.

Twinning! Matching with your dog is the trend these days. Our favorite matching set this year is the puffer vest from Target. We can't think of a better combo than being cozy and matching with your pup. Here are some other options, too!

 

 

 

Remember…! A fashionista should always be comfortable and safe. Putting your pup in something that makes them feel constrained may escalate their stress — making it not a super ideal situation for either of you. If your dog isn't feeling the look you picked out for him or her, don't push it. A bow tie or bandana are good alternatives to fancier attire!
We would love to see your posh pooch! Share your pictures with us below or at Instagram, Facebook or Twitter if you do decide to partake in the fashion-fest.