According to veterinary behavioral specialists, up to an astounding 40% of dogs experience separation anxiety — a number that has likely only increased since the start of the COVID-19 pandemic. Our four-legged friends who have spent the better half of the last two years at their owners' sides 24/7 are in for a rude awakening as they transition back into their pre-pandemic routines.  
As it turns out, some dogs may be more prone to separation anxiety than others depending on their breed. Breed variations like energy level, temperament, and trainability are among some of the factors that can affect a dog's likelihood of developing severe distress. While there are no breeds free from separation anxiety, recent research from Furbo.com sheds light on which ones may suffer the most when left to their own devices:
10. TOY POODLE
Poodles are known to be an affectionate dog breed. This type of poodle has been bred as a companion dog, and, therefore, requires an abundance of human interaction.
9. GERMAN SHORTHAIRED POINTER
Created to hunt with humans, these doggos have a natural inclination to stay close to their people. When left alone for long periods of time, they can become bored rather quickly.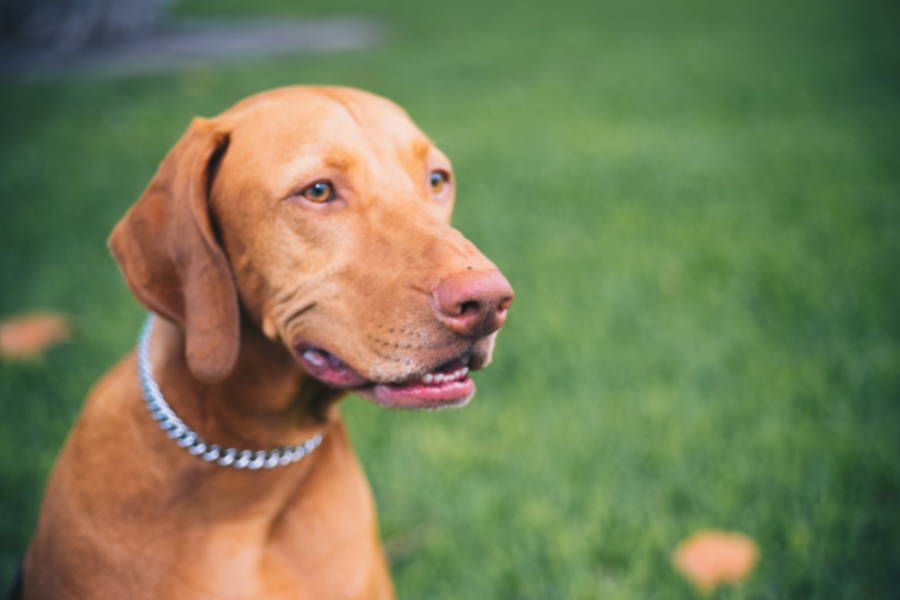 8. VIZSLA
Like the German Shorthaired Pointer, the Vizsla is a hunting dog with heaps of energy. They enjoy keeping active and need to be around people at all times in order to remain their happy-go-lucky selves.
7. BICHON FRISE
These pups are typically cheerful, sociable, and very loyal. This means they can become attached to their owners and dependent on companionship.
6. AUSTRALIAN SHEPHERD
Aussies are a herding breed and rejoice in staying busy. As with most herding breeds, they are intelligent and sensitive to their surroundings, making them more likely to react negatively when something is off in their daily routine.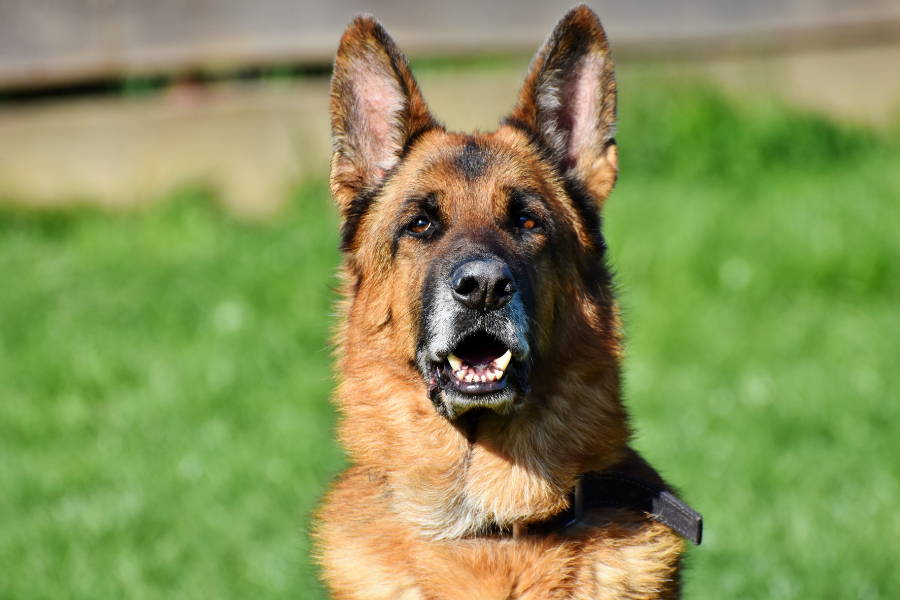 5. GERMAN SHEPHERD
German Shepherds are fiercly protective, smart, pack-centric animals that have a tendency to become anxious and destructive when they're not with their pack.
4. JACK RUSSELL TERRIER
Small but mighty with energy! Bred as a working dog, Jack Russell Terriers will search for a job on their own if they aren't given one. Digging enthusiasts, they can do some damage seeking out entertainment while their owner is gone for the day.
3. CAVALIER KING CHARLES SPANIELS
The Cavalier King Charles Spaniel breed falls on the anxious side in general, including when it comes to separation. This is in part due to the fact that they're bred as companion and lap dogs.
2. THE BORDER COLLIE
Bordie Collies are considered by many to be the most intelligent dog breed. As such, they can easily get bored without mental stimulation, which may manifest itself in anxious and destructive behaviors.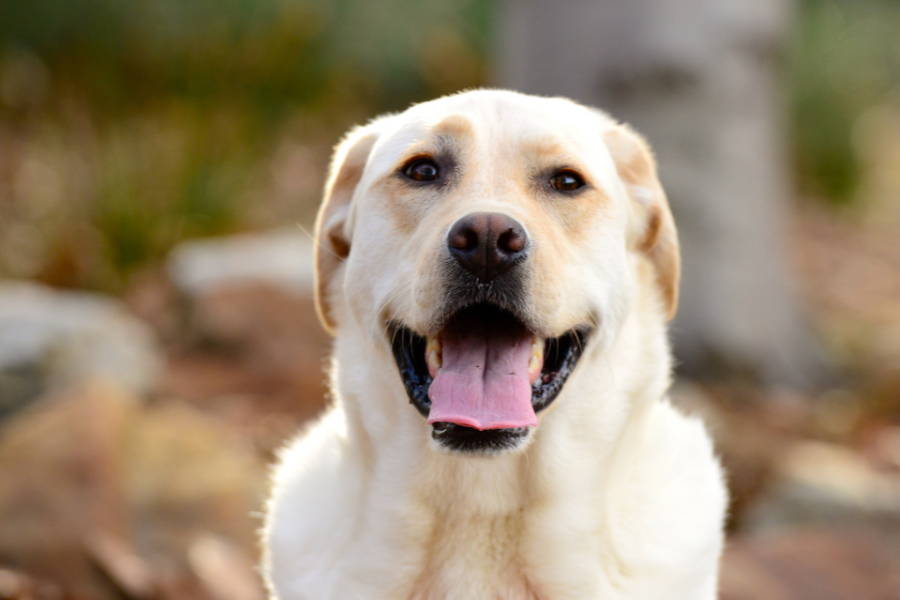 1. THE LABRADOR RETRIEVER
If your four-legged pack includes a Lab, you know firsthand how social this breed is! Labs simply love being around people, and, as a result, struggle when left alone for long periods of time.

Did your pup make the list? Remember…this is not a comprehensive list of dogs with separation anxiety. A myriad of other factors apart from breed can impact a dog's response to being away from their owner. It's also important to note that separation anxiety can develop at any age.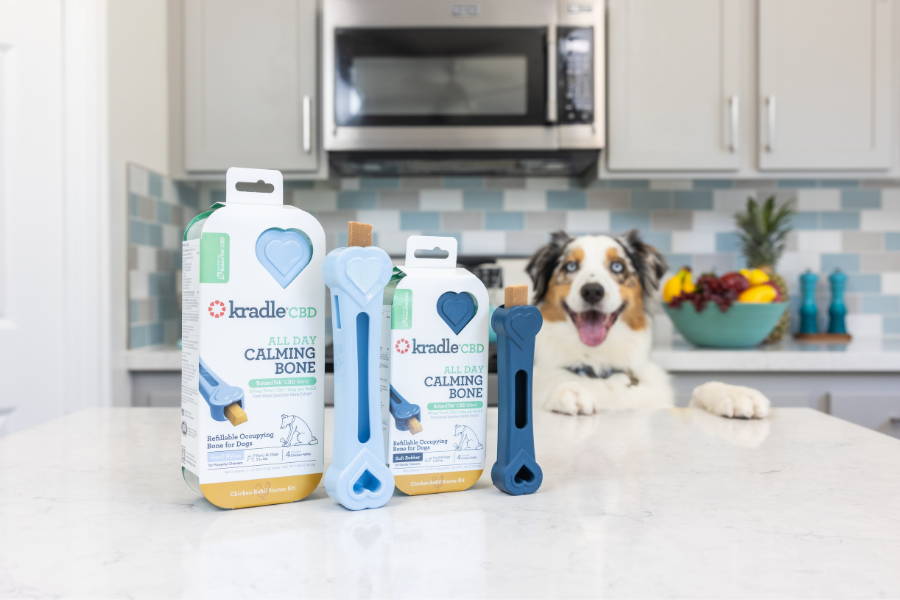 Separation can be traumatic for both a dog and owner. Our NEW All Day Calming Bone, designed to provide long-lasting stress-relief, is an excellent solution for separation. Just as calming as it is occupying, this product is essential for owners who have returned to work or school in-person or simply started leaving the house more frequently again this fall. Start shopping now for the All Day Calming Bone! 
Lookng for something else? Explore more Kradle solutions. The Home Alone Calming Duo, featuring our Bliss Bars and Chillers, is another great option for separation stress.
Check out these calming tips to learn what else you can do, in conjunction with Kradle, to keep your pup calm when you leave the house. When your dog is happier, you are too. 💙