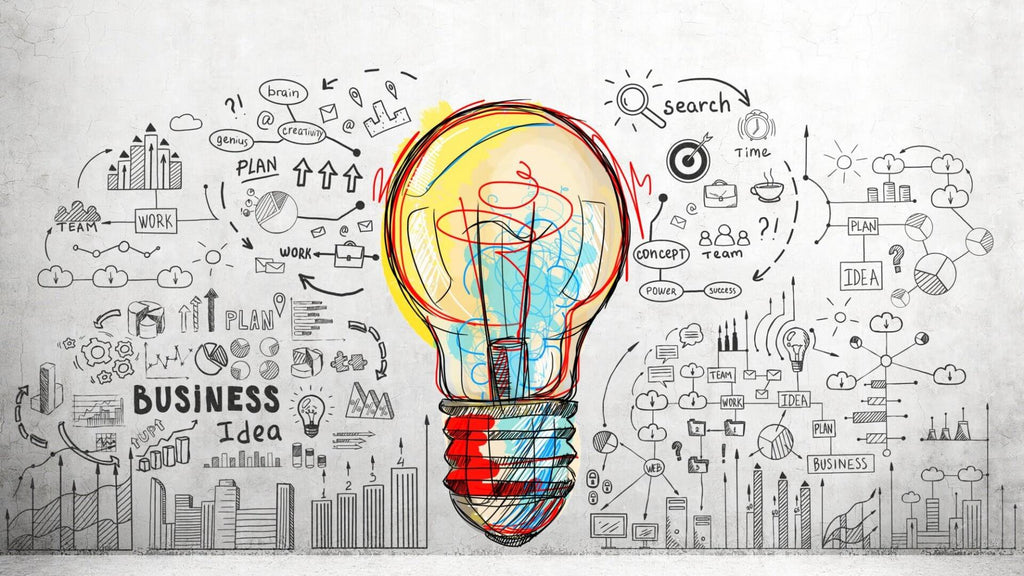 Written by Matt Scarlett, CEO & Co-Founder, Coolhouse Botanics
November is the month to celebrate entrepreneurship! The month of November is National Entrepreneurship Month and November 17 is National Entrepreneur's Day, so we thought it would be a fitting time to share our co-founding story with you at the Calming Dog Blog! Just like you, we are passionate about our pets and want to do everything we can to keep them happy and calm. Layer on top of that our belief in the science behind CBD, a collective entrepreneurial spirit and voila, in June 2019, we incorporated Coolhouse Botanics and envisioned our first purpose-built CBD products for dogs under the Kradle™ brand.
Our founding team includes:
There are no silent partners here. Each founding member plays an active board member role. Plus, that's a lot of highly regarded CEO business leaders with years of experience and success in corporate America. Collectively, we have global experience across investment banking, manufacturing, consumer research, grower relations, product development and supply chain management, among others.
We knew we could tackle the business part, but there was so much more to our endeavor in the business of CBD – it was personal.   
We all personally use CBD products for ourselves, our family members, including our dogs, and have realized the benefits first-hand. And we experienced the confusion — of dosing, product claims and ingredient lists. Together, we hold a passionate understanding of the health and wellness benefits of CBD and wanted to bring this forward to consumers in products that educate and elevate in the CBD space with high standards not found in other CBD products — for dogs or humans.
Products Based on Common Needs
We are passionate in the belief that people should be able to find simple solutions to improve their health and wellness and address life's challenges without turning to harsh chemicals. As a natural alternative, CBD has increasingly been shown as an effective way to improve health and wellness without relying on synthetic ingredients. CBD is not THC — CBD is a non-psychoactive compound found naturally in hemp plants — we know that, but there is a need to educate others.  Read more here.
As founders, we know the merits of CBD and we did our own ad hoc research regularly testing out our thinking with our family and friend network. The ad hoc results always pointed to our truth — CBD products work for lots of people. But we knew that wasn't going to be enough upon which to build our business. So, leveraging Zain's expertise, we methodically conducted seven months' worth of market research and insights with over 20,000 US consumers.
Stunningly, these findings confirmed our collective thinking — thousands agree with us that CBD can be harnessed to help with common, everyday problems we all face! The research also unearthed two of the most common problems people endure every day:
Dogs that are anxious

People who don't get a good night's sleep
Our consumer study also told us that locating trusted CBD-based products — and understanding how to effectively use them — remains a challenge for most consumers.
Our passion combined with these research findings became the foundational core of our CBD business.
At Coolhouse Botanics, we believe that CBD-based products should be accessible, with trusted purpose-built formulas for specific issues, along with clear dosage instructions to realize the true benefits from this powerful natural ingredient. For our company and the brands and products we launch, it's all about focus and formulating with purpose. Rather than take a "CBD can cure all" approach, we chose to narrow our efforts, and create CBD-based products designed to address specific, common issues.
So, we launched Coolhouse Brands in 2019 and our first product in July 2020 – Kradle™, the first-ever CBD brand focused exclusively on stress reduction for dogs.  We are pleased to have secured a major retail partner, Pet Supplies Plus, which is making our products available at 430-plus stores in 31 states. And, we've already been recognized for our innovative, purpose-built solutions by the pet and natural product industries. We're now a finalist for a Pet Product News Editors' Choice Award and SupplySide's NEXTY Award! As founders we couldn't be prouder of the progress so far in our one-year-old company.  
Kradle is based on broad-spectrum CBD and our patent-pending BotaniTek™ formula — our secret sauce — which blends in additional natural ingredients that have calming effects in dogs. With Kradle, we innovated further with weight dosing (rare in the pet industry), honest packaging labels, and first-ever CBD delivery methods for dogs featuring Chews, Toppers and Melts. Soon, we will launch a new product for humans to address sleep.   
Why the Name?
Our parent name was chosen to evoke the pure, innovative and natural solutions delivered by our modern company.  Coolhouse was picked because a Coolhouse is a growing facility with a minimum temperature of 45 degrees Fahrenheit, which creates a sustainable (eco-friendly), nurturing environment to grow plants. Botanics was chosen because, well, all our products are born out of nature.
Read more about Coolhouse Botanics launch in the Twin Cities Business Journal.  See and shop our Kradle CBD products with its clear, authentic packaging, Stress-Free Guarantee so you can Lose the Stress, Love your Pet™!
Just Getting Started 
We expect to address additional common, everyday challenges with purpose-built CBD solutions. We are continually listening, researching and studying – dogs and their people — and the issues they may face every day. Share with us in the comments section below your everyday health and wellness challenges.
Onward!