Temperatures are rising and summer vacation is right around the corner. Especially after being cooped up inside for the majority of the last few summers, people are eager to make the most of this year's warm weather.
If you're thinking about hitting the road, you're not alone. With many still wanting to avoid crowded airports and stuffy airplanes, road trips are expected to dominate the travel scene this summer yet again. According to Travel Pulse, 80% of Americans planning to travel this summer will be roadtripping.
For pet parents, a road trip just isn't the same without their furry family member. If you're planning on road tripping and bringing your pup along for the ride, consider these travel tips and strategies to ensure you both have a safe, happy, and calm adventure.
1. Plan With Your Dog in Mind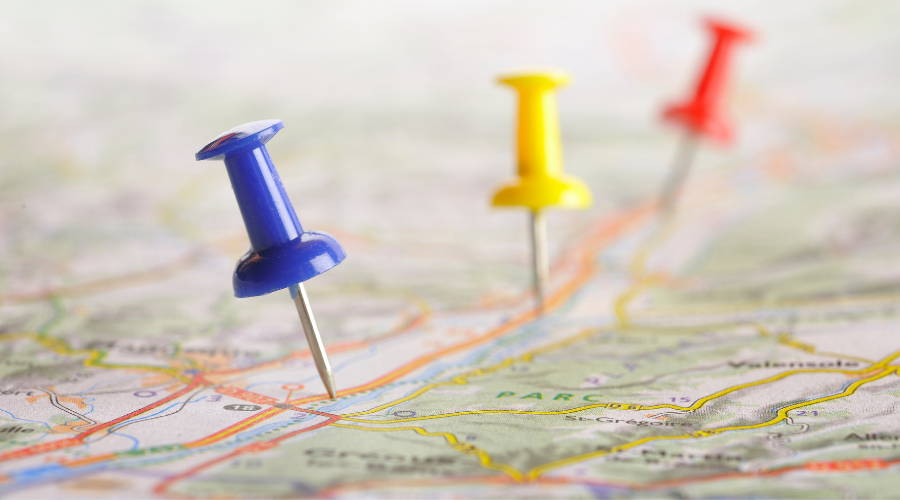 Whether you intend to travel up the coast or stay within your state's bounds, you should plan the trip around your dog's needs. Just as we need breaks on long drives, dogs do too! Determine the best driving route for your pet beforehand – a good rule of thumb is to look for a route that has safe areas along the way for your dog to stretch their legs, relieve him or herself, and play to blow off a little steam. Wherever your final destination may be, make sure the activities you have planned are pet-friendly, so your dog doesn't have to spend a lot of time alone or in a hotel room.
2. Practice Makes Perfect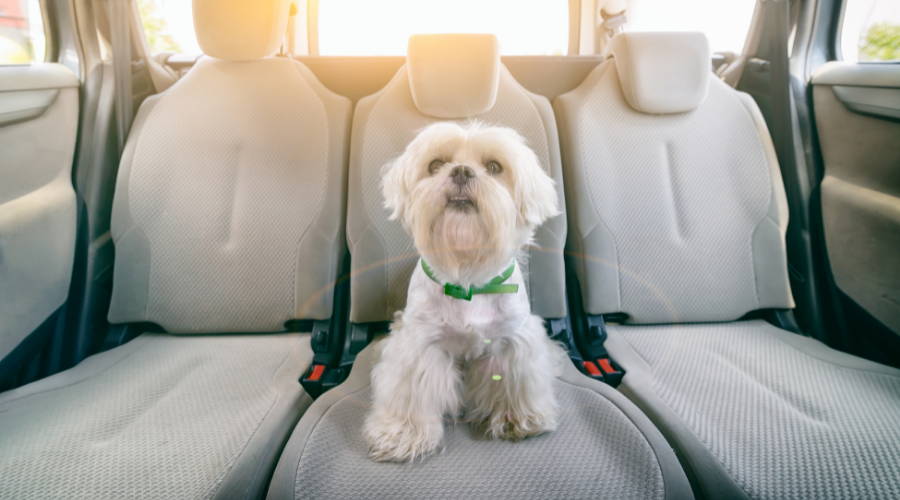 If your dog typically gets anxious on car rides or isn't used to being in the car for extended periods of time, try going on "practice drives" prior to the trip. These drives can start off as trips across town and build up to short day trips to ultimately prepare your pup for the longer haul.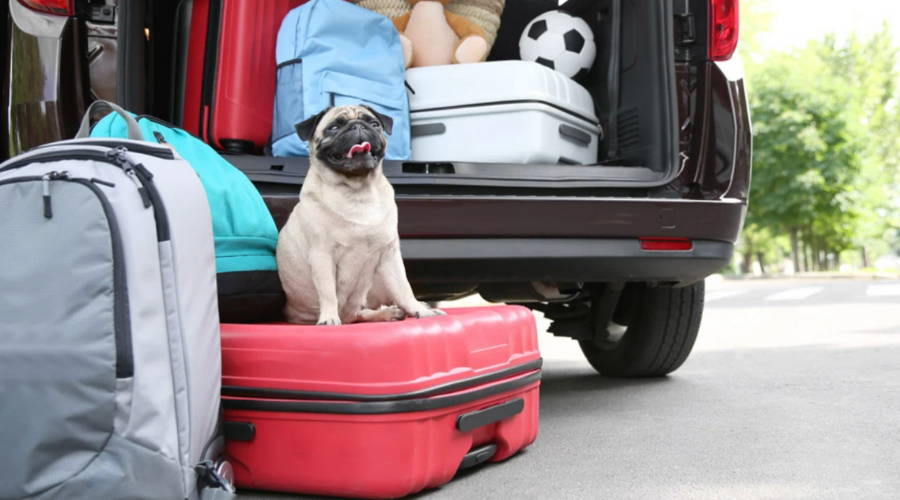 If you've ever been in the passenger seat on a long road-trip, you know firsthand how draining it can get. In addition to packing basic necessities (including extras of everything so you don't have to wait in long store lines), bring along your dog's favorite toys to help keep them relaxed and entertained on the drive.
Especially if your dog hasn't road-tripped before, traveling to new environments and being away from the comforts of home can drum up stress. That's why our Road Trip Bundle is a packing essential. With this bundle, you and your four-legged travel companion are guaranteed to have a relaxing getaway together.
Each bundle features:
1 x 7-Count Chicken Chews
1 x 2-Count Bacon Chillers
1 x 2-Count Peanut Butter Bliss Bars
You might also consider adding our Melts to your packing list. Uncontrollable events like thunderstorms can pop up up during drives that can cause anxiousness in even the most experienced canine travelers. Melts are made for these sudden stressful situations — with more CBD in each serving than our other products, they're formulated to calm dogs quickly.
Start shopping for our Road Trip Bundle and Melts to be prepared for all of your summer travels: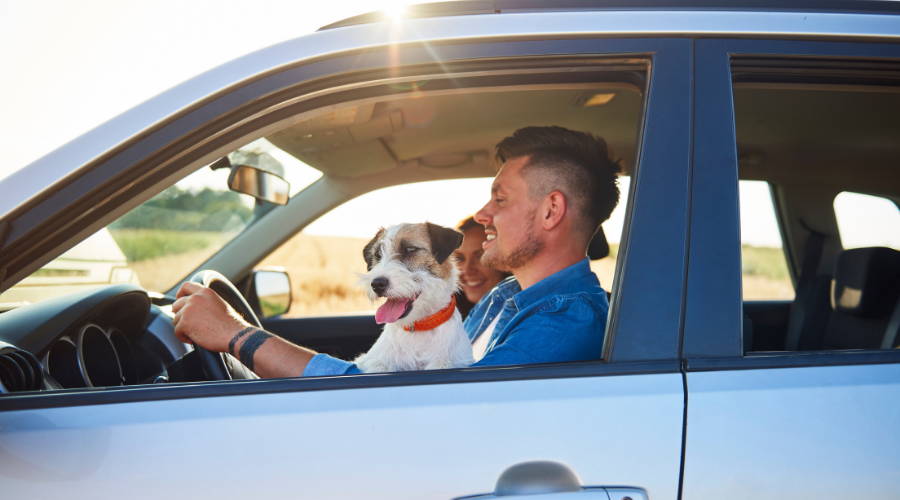 As summer is just getting going, there's still plenty of time for you and your four-legged friend to plan a vacation together. Some of the best road trips are the impromptu ones. Outdoor activities are fun and easy to do with dogs, be it a weekend camping adventure that involves exploring hiking trails or a day trip to the beach. Make sure your outdoor destination is open and ready for visitors before you depart...and have fun!