For many, Halloween is a beloved night that kicks off the holiday season across the next two months culminating in New Year's Eve and Day celebrations. For some family members though, it's not quite as fun…
Did you know Halloween is the second most stressful holiday of the year for pups, after the 4th of July? Halloween can trigger stress among your dog with a night full of ding-dongs at your door, parties that tend to be noisy, high-energy affairs, and the comings and goings of trick-or-treaters. Much like the 4th of July, Halloween can be a spooky sensory overload for your dog.
Halloween should be fun for the whole family, including the four-legged members. Here are some of the best tricks for easing your dog's anxiousness on Halloween night:
1. Give your dog ample exercise before the fun begins. Wearing your pup out may force a nap and allow them to sleep through the stress-inducing commotion of the evening.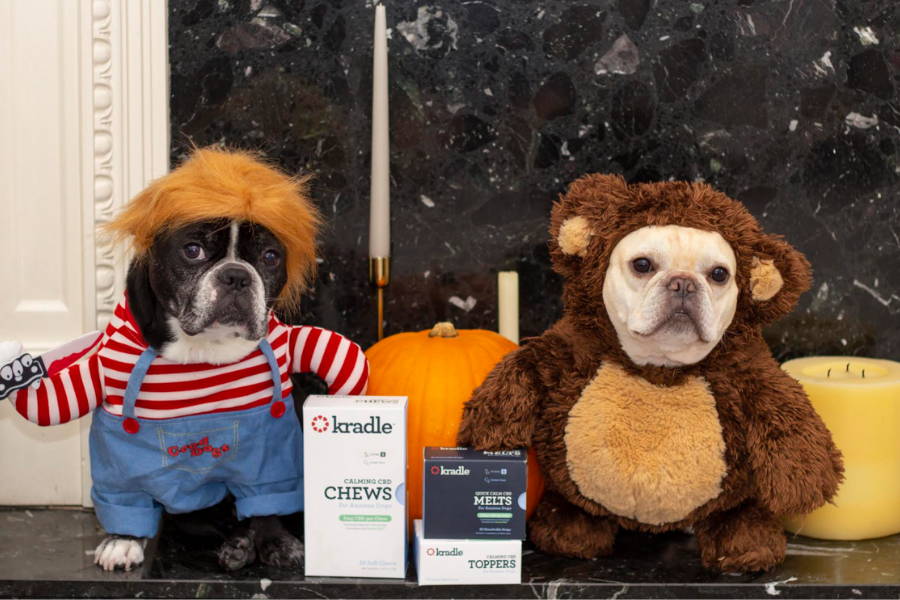 2. Help your dog feel included in the festivities with a costume or special treat. Halloween is the night to dress your pup to the (ca)nines. Never force your dog into a costume if it's uncomfortable for them, though. Look no further than our yummy Bliss Bar Calming Soft Bakes if you want a little something special to give your pup on Halloween. Made with real peanut butter (and bacon bits), Bliss Bars are soft, chewy, and SO delicious.
3. Provide a safe space away from the action. Create a comfortable space in an area far away from the front door with your pup's favorite toys, bed, and treats to help them feel relaxed. Even if you have a fence, try to refrain from keeping your dog outside. All the noise may spook them so much that they attempt to escape.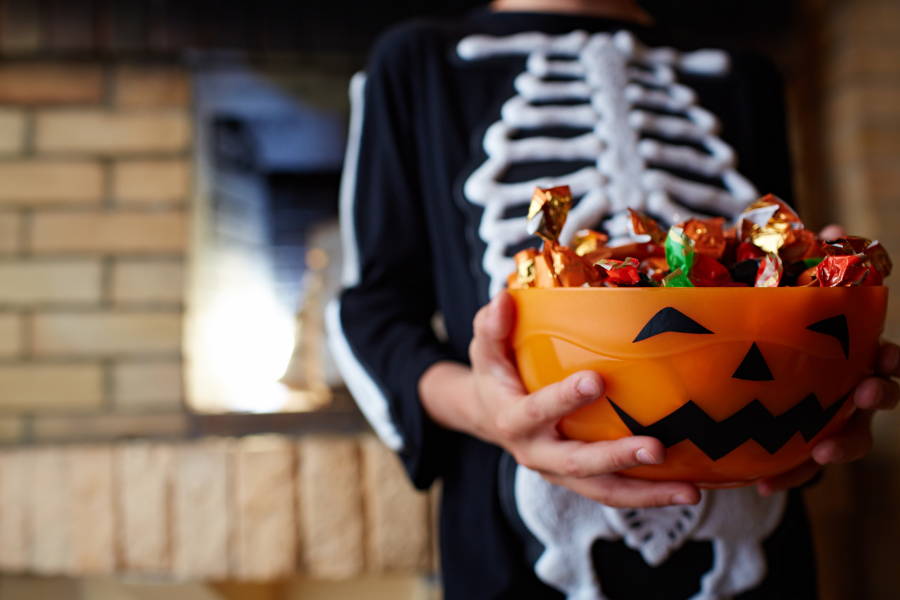 4. Leave your candy bowl for trick-or-treaters outside. If your pup tends to bark with each doorbell ring, keeping your candy outdoors will help you avoid the noise all together.
5. Turn on music to help block out the noise of trick-or-treaters. Soft rock and reggae have been shown to have the greatest calming effect on dogs. Check out our "Soft Rock & Reggae for Dogs" playlist on Spotify if you need inspiration.
6. Give your dog an occupying bone or toy to keep them distracted. Chillers Relaxing Hard Chews will keep your dog occupied for the whole night, all while calming them. Your pup will be so excited by the tasty flavor and irresistible chewy texture, Halloween will fly right by without a hitch.
Click here to explore more Kradle solutions for Halloween. Happy spooky season! 🎃